If you grew up in the Nineties, like me, you'll love this new book tag by Amber @ The Literary Phoenix. Being a Brit, a few of these 90s trends didn't cross the pond from the US, but most of them are things we all remember from our childhoods. Let's step back in time!
The Rules
Please, please, please steal this tag and spread it around!  I only ask that you link it back to The Literary Phoenix so that I can see everyone's answers!
Freeze tag was all the rage in the 90s.  Tag someone (or many) you think would have fun with this!
Have fun!
Pokemon
A GBA game and trading card game where you battled pocket monsters and strived to catch them all.  Back in the day, there were only 150 Pokemon.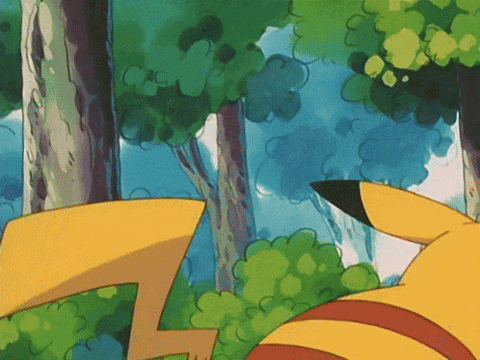 The author you need every book from.
Sarah J. Maas! There isn't a book she's written that I haven't loved so far (I haven't gotten round to Tower of Dawn yet, so no spoilers!). I'll be heartbroken when the final Throne of Glass book is finished, but at least we're getting some new ACOTAR spinoffs, starting with the A Court of Frost and Starlight novella this year!

AIM
AOL Instant Messaging – how 90s kids communicated with their friends after school before everyone had a cell phone.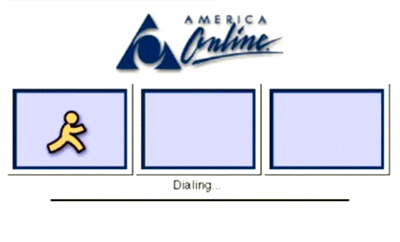 Book that connected you with your best friend.
Me and my bestie are both huge Harry Potter fans – I can't remember if we ever bonded over the books at school, but we definitely share the love now!

Furby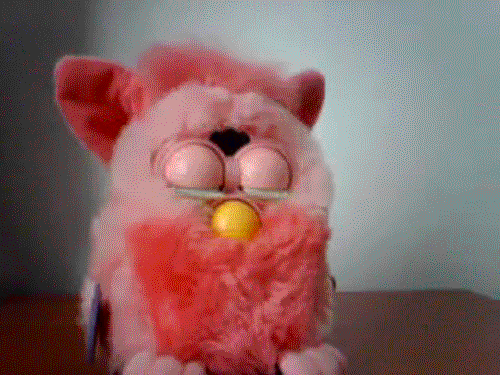 Creepy needy robots you could teach to talk and were probably demon possessed.  Somehow these made a comeback?
Book that seemed like a good idea but was actually a monster.
The Shadow Queen by C.J. Redwine – I feel like I've been hating on this book way more than necessary, but it's so rare that I DNF a book, especially a YA fantasy! I can completely see why some people loved it, the concept is right up my street, but for some reason the execution just didn't click with me. Or maybe I was in a bit of book slump. I might come back to it later… (like the Furby comeback!)

N'SYNC
90s quintessential boy band.  You may have heard of Justin Timberlake?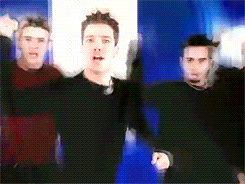 A book you hated to say Bye, Bye, Bye to.
A Court of Mist and Fury by Sarah J. Maas is the last book that left me with a raging hangover and a gaping hole in my life.

Slimed!
Getting green slime thrown on you, courtesy of the show Figure it Out.  Also apparently still a thing at the Kid's Choice Awards?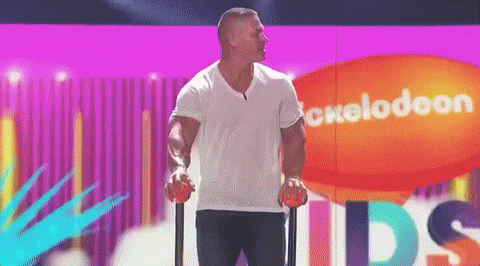 A book everyone loved but you hated.
All the Crooked Saints by Maggie Stiefvater – I really wanted to like this book! I've loved every other Steifvater book, but for some reason this one just wasn't for me and I ended up DNFing it and returning it to Audible. I do wonder whether I'd enjoy the physical book better than the audio book, but I probably won't get round to trying for years because of all the other books on my TBR…

Oregon Trail
90s computer game you could usually play at school, which was great.  It taught us people used to die a lot of gruesome, messy deaths.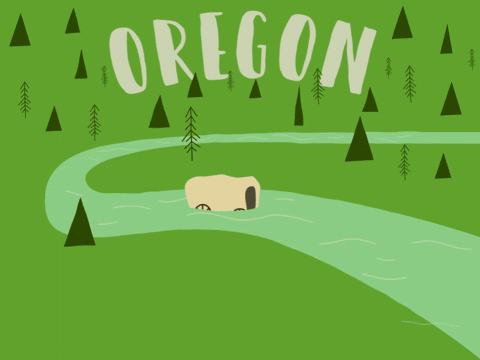 A book that made you wish you died of dysentery.
That's a pretty strong negative reaction, I'm not sure I've ever hated a book quite that much! I really didn't enjoy the Maze Runner series after book one though, and gave up on the series completely, despite owning them all. I'm not a fan of the movies either.

Mixtape/CD
Back before everyone had music on their phones (remember, we didn't have cell phones!) folks would rip their CDs and make mixes for each other.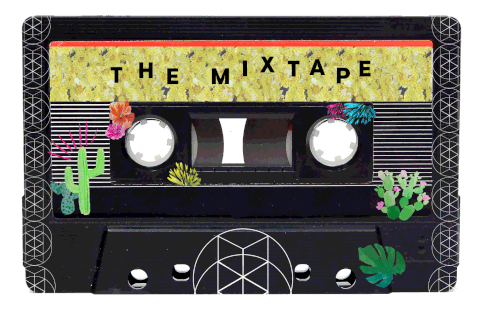 3 books you recommend to anyone, anywhere, no matter what.

Dial-Up Internet
You know how it's annoying when you aren't on LTE?  IMAGINE WAITING 10 MINUTES FOR INTERNET TO START AND ANOTHER 20 MINUTES FOR GOOGLE TO LOAD!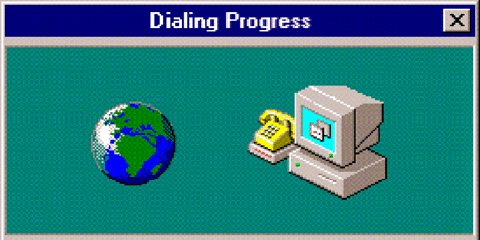 A book that took FOR FREAKING EVER to read.
The Scorch Trials by James Dashner – I struggled so much with the second Maze Runner book that I gave up and didn't bother with books 3 and 4, it just went completely off track for me, and if I'm honest Maze Runner wasn't exactly a favourite of mine. I had high expectations after seeing everyone rave about this series online, so I bought the boxset, and I'm disappointed I didn't love it, but it just wasn't my cup of tea.

Kenan Thompson
He's that guy who's been on SNL forever.  Also Mighty Ducks.  Good Burger.  Kenan and Kel.  All That.  Everything.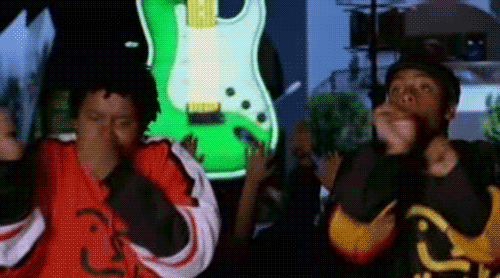 That book you see referenced everywhere and is in everything, but that's okay because it's awesome.
Harry Potter is the obvious choice here, or possibly Lord of the Rings for those slightly older than me (I feel like there's a very clear divide between the HP and LOTR generations).

Thumbs Up, Seven Up
A game where most the class closed their eyes and seven people tapped someone's thumb and you had to guess who did it without peeking.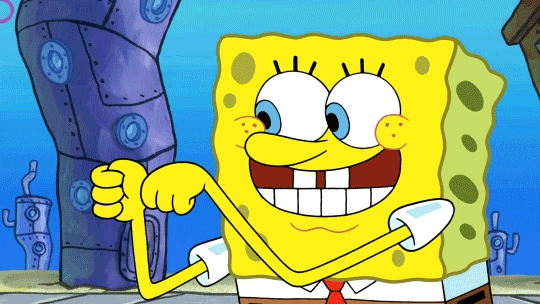 Book where you peeked just REAL quick at the ending because you don't like guessing games.
Me Before You by Jojo Moyes – I spoiled the ending before I finished because I didn't want to turn into an emotional wreck reading it in public (I read it on holiday). After The Fault in Our Stars I needed to know what I was dealing with advance!

Dunkaroos
These were basically just Teddy Grahams dipped in frosting, which is still a wonderful snack idea.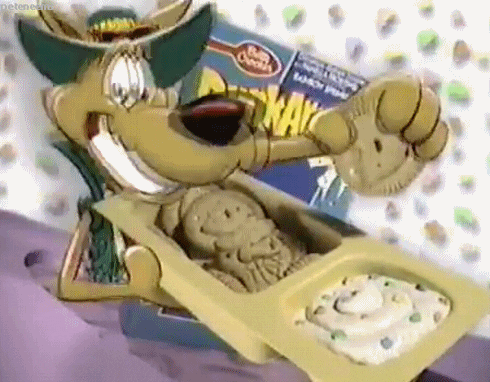 Your ideal bookish snack.
Any kind of cake, cupcake, cookie, pie, tart, chocolate, biscuit… anything sweet basically. Plus tea, lots of tea.
Collections of short stories that would scare any sensible kid!  Plus, there were illustrations…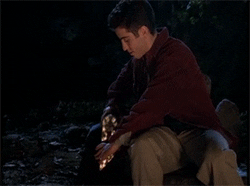 A book that kept you up all night.
I love a bit of horror, one of my favourites is Anna Dressed in Blood by Kendare Blake. It has the right balance of creepiness, gore and humour.

Bill Nye the Science Guy
Basically the coolest thing you got to do in science class was watch Bill Nye.  He has a Netflix show again!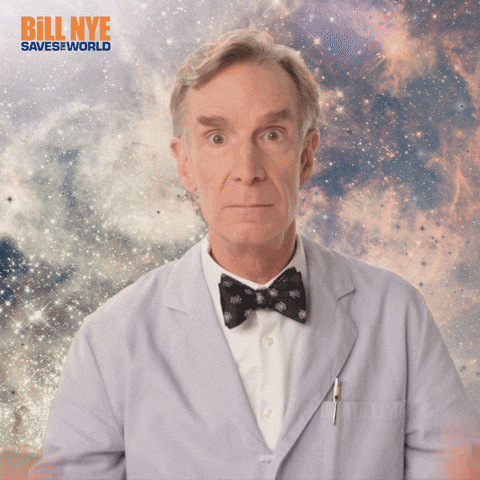 A book that taught you something new.
One of my favourite things about reading is that every book leaves me with a little bit more knowledge about a different subject, I love learning and building on my collection of random facts. I recently learned a lot about historical medicine and pathology from Stalking Jack the Ripper by Kerri Maniscalco. Included with the books are photos and explanations from the author about which elements of the story are factually accurate and which she used her poetic licence to embellish. All books should come with maps, glossaries and notes from the author with snippets of their research!
That was fun! The 90s was a great decade to grow up in, technology was advancing at an incredible rate, but we were protected from the negative effects of being constantly online that kids are faced with today. The music was brilliant (fight me), TV shows like Saved by the Bell and Sister Sister played on repeat after school, and we had a lot more freedom than most kids now – we didn't have mobile phones so our parents just had to trust us when we went out to play with our friends and were late for dinner. Playing outside was the norm, cyber bullying hadn't been invented yet (although normal bullying sadly still existed), and there was no such thing as FOMO, Instagram filters or online trolls. It was a simpler time!
If you feel like taking a swing at this tag, feel free, I won't nominate anyone so consider yourselves all tagged!
Lyndsey
x