There is nothing more controversial among the bookish community than a TV or movie adaptation of a popular book or series.
I am personally a big fan of adaptations. If I've read the book I get really excited to see it brought to life, and to compare the version in my imagination to the one presented on screen. If I haven't read the book, it either encourages me to get a copy and read it quick before the adaptation comes out, or it means I don't have to now! Sometimes, I'm not that keen on reading a specific book because there are so many amazing ones on my TBR, but I'll happily watch a 2 hour movie, or the first episode of a TV show to see if I like it.
Some adaptations have been done really well, and others have been absolutely terrible – but that's a blog for another time. In no particular order, here are ten of my favourites!
Harry Potter
HP is widely held as a successful adaptation, it not only smashed box office records, but fans of the books loved it too. No adaptation is perfect, but Harry Potter comes close – I'm pretty sure that if you close your eyes and think of a scene from the books, even one not shown in the films, you'll picture the actors. I can't think of a single character I would have cast differently. As a massive fan of the book series and someone who grew up with these characters, the films really did J.K. Rowling's creation justice and I still watch them all the time – especially at Christmas!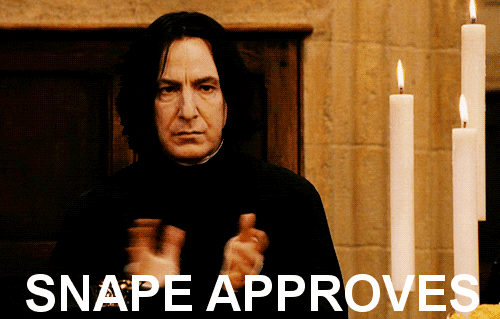 Shadowhunters
The Mortal Instruments is another one of my all time favourite book series, and I actually enjoyed the film version with Jamie Campbell Bower and Lily Collins. To be honest, I just loved Robert Sheehan as Simon – has anyone else seen Misfits? Nathan was my favourite! Back to the point, Shadowhunters isn't the most faithful adaptation but I just really enjoy it as a TV show, rather than a show based on a book. The acting is a bit iffy, but it's not the worst I've ever seen, and it's just a bit of fun with some of my favourite fictional characters (Team Malec!).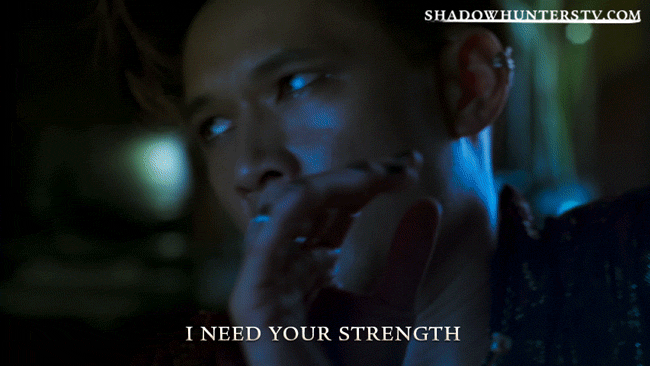 Me Before You
I bought this book just before the film came out and read it on holiday within a couple of days. I wanted to have read it before I went to see the film. If you've read Me Before You, you'll understand why after finishing the book I couldn't face seeing the film at the cinema. I did watch it recently on Netflix and it actually wasn't as emotional and heartbreaking as I had expected. Don't get me wrong, it is still emotional and heartbreaking, but it's also funny and uplifting and heartwarming. I thought they did a fantastic job of translating the story to the screen, and I thought the casting was excellent.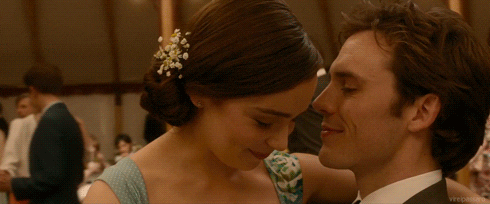 PS. I Love You
I have loved Cecelia Ahern ever since reading PS. I Love You over ten years ago, and I've read almost everything she has written since. The movie with Hilary Swank and Gerard Butler is a great film, even though a lot of things have changed from the book, like the setting, and the method of receiving the notes. It's one of those films you can enjoy whether or not you've read the book because there are enough differences, and enough similarities.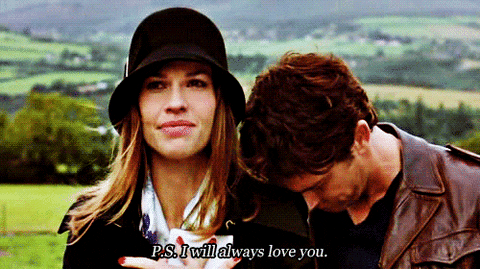 On the subject of Cecelia Ahern, I also loved Love, Rosie (or Where Rainbows End, as it was called originally) both the book, and the film with Sam Claflin and Lily Collins – go check it out!
Pretty Little Liars
This is one book series I haven't read, but I absolutely love the show! There are 16 books in the series, and 7 seasons of the TV show – that's a lot of content to consume and you don't need to read the books in order to enjoy the show. If you haven't seen PLL, it's like a combination of Mean Girls and a murder mystery. It starts off in high school, but don't let that put you off, these girls deal with some very adult problems, and their parents and teachers feature quite heavily too. It's a fun, roller coaster ride of suspense and emotions, and we find out whodunnit in a matter of weeks, so get on Netflix now and binge watch all 7 seasons!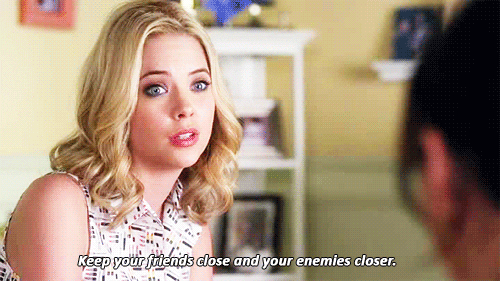 Game of Thrones
This is another book series I haven't read, but I do own the first book so I'll get round to reading it eventually! George R. R. Martin hasn't finished writing the books yet, and the show has not only caught up but overtaken them, so the story lines diverge quite a bit, meaning there's something new for book fans in the show. I know this is a major bugbear of some book fans, but it doesn't bother me, I actually like when adaptations are slightly different, it makes it easier to separate the two in my mind. When the books are as enormous as A Song of Ice and Fire, its nice to have a shorter, more manageable version to get stuck into.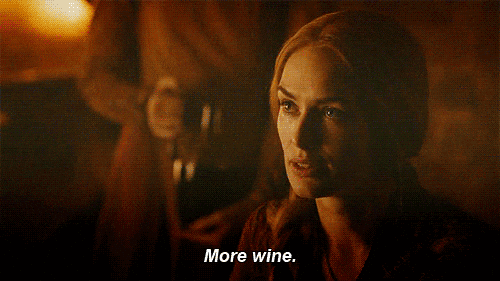 The Hobbit & Lord of the Rings
I'm ashamed to say that I haven't read these either, but I do have the boxset and fully intend to read them before the year is out! I preferred The Hobbit to The Lord of the Rings personally, even though I don't necessarily think it needed to be split into three films… I'm a huge fantasy fan so I know I'll love the books, it's just an intimidating task, but I feel like I have a head start as I know the characters' and place names already.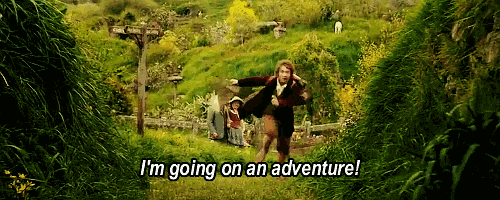 Chronicles of Narnia
I read the Narnia books as a kid and loved them, and even now I still enjoy the films, there's just something so magical about them. I read that they are actually planning to make the next film soon, after a long break since Voyage of the Dawn Treader. It's a shame the original characters gradually stop appearing as they have outgrown Narnia, but I'll probably still watch it when it comes out.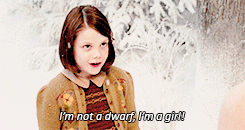 Lady Chatterley's Lover
I watched the BBC adaptation of this on Netflix recently, it features Richard Madden as the groundskeeper Oliver Mellors (the lover), Holliday Granger as Lady Constance Chatterley and Edward Norton as Sir Clifford Chatterley. I thought the casting was excellent, I have seen the original version with Sean Bean and Joely Richardson, but I haven't read the book so I can't comment as to its faithfulness (I've read reviews that say it's not very faithful at all, but that didn't stop me enjoying it!).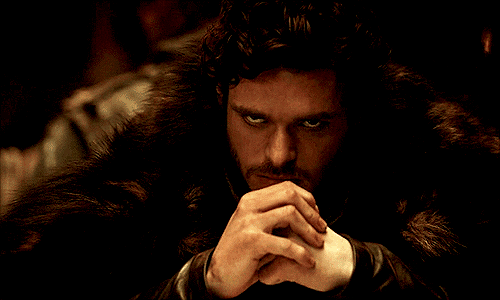 (Yes, I know this gif is from GoT but there weren't any from LCL, and this is basically how he looked as the brooding Mellors anyway!)
War and Peace
Another book I haven't attempted to read and probably won't, although this series did make me more inclined to give it a try. War and Peace spans decades, the war and the peace times in between, and how it affects the characters' lives. The adaptation was lush, with great casting and beautiful period details. It's chock full of famous faces, which always helps when I watch adaptations, is that just me? I definitely enjoyed this one and finally know what happens in one of the most famous books in existence!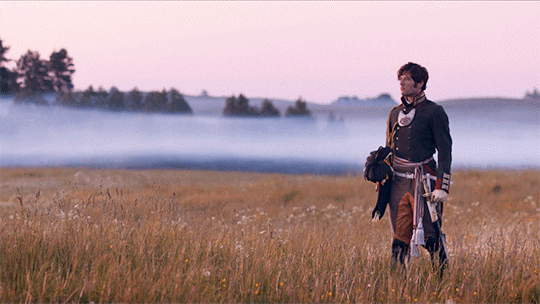 What are your favourite book to movie and TV adaptations? Give your recommendations in the comments! Which adaptations have you hated? I'll do a blog of my least favourite at some point so we can compare.
Lyndsey
x